CORONA CONNECTED – only hit me when you …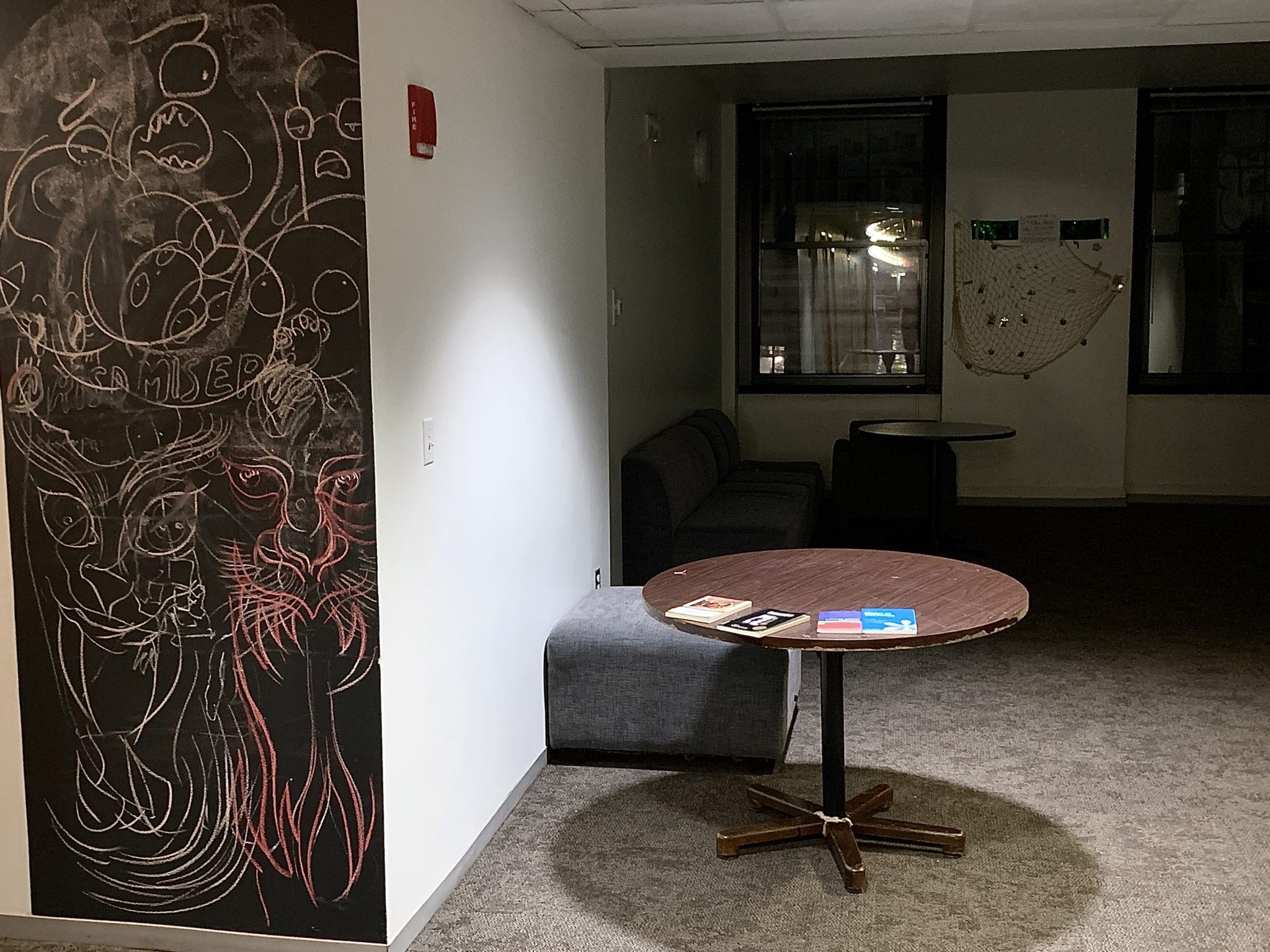 In the world, everyone has distanced themselves to protect themselves from the coronavirus, but have made attempts to stay connected and support one another. Meanwhile, many who are still on the RISD campus have become extremely awkward, affecting how people talk to and interact with each other. Personally, I've discovered that many students will refuse to acknowledge you, and the ones who do hardly speak or can barely hear you through your face mask. My orchestra is comprised of the voices of myself and others, the mechanical and ambient sounds such as elevator noises made by the space, and the mundane everyday happenings in places like Portfolio Cafe where the remote Providence students are.
In this piece I wanted to approach the idea of inward and outward communication, the many external factors that inform that dialogue, and how negative factors like quarantine can dissolve communication. This is contextualized by the coronavirus and subsequent quarantine, which has put many of my peers on alert, creating a still awkwardness in our living space. Through them as well as the space, I've materialized a sound installation of dialogue and happenings that, similarly to the Providence canal, create an atmosphere and narrative for listeners to follow.
My final project definitely accomplished the basis of what I wanted for my project conceptually. It asks what weight common interactions under strange circumstances and interrogates it with the progression of time. The bounds of which should/will be pushed but ultimately yield interesting answers.