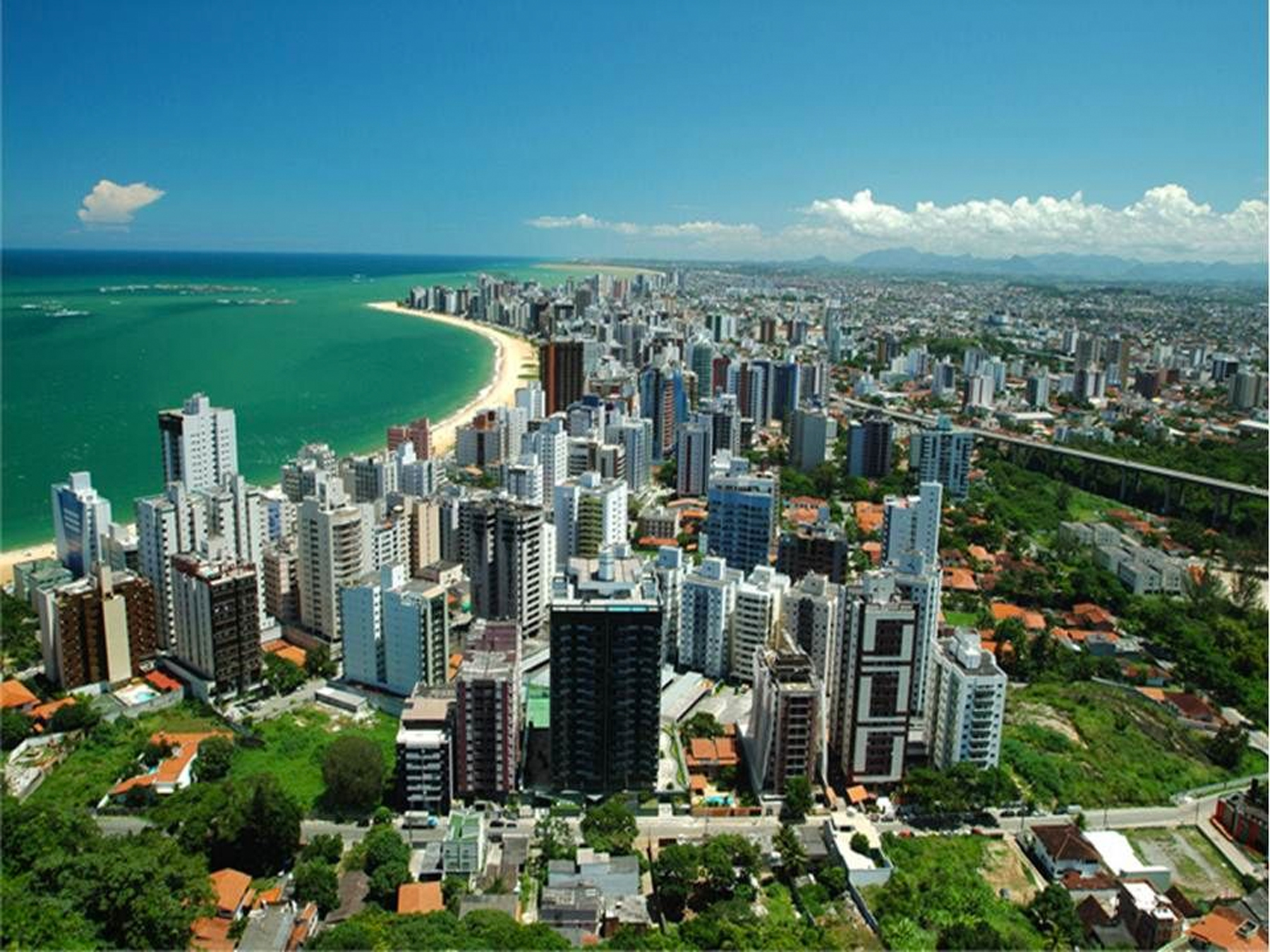 For this project, I have composed a series of sounds into a personalized soundscape that depicts the cultural aspects of Brazilian culture. Since my family and I are Brazilian, I realized it would be interesting to include my cultural background as a part of the final project. The soundscape not only includes sounds that generally resonate with Brazilian culture but it also deals with sounds I have experienced personally. The various sounds within the soundscape ranges from sounds within my household to music to media stories. It not only showcases Brazilian culture but also develops a nostalgic element from it as well. The soundscape is able to develop a cultural experience and also a relationship between me and my memory since the sounds are what I perceive as an association to Brazilian culture through my own experience.
Brazilian Soundscape

00:00
The soundscape starts off with easy-going music overlaid with audio of me and my family eating dinner. The kitchen is a significant area as it is the space where we cook and eat our cultural cuisines. That being said, in the video, it is the kitchen where the soundscape is presented. In our household, the kitchen is the space where we have the most connection with our culture. The soundscape then leads to a conversation between characters from a Brazilian sitcom. In our home, television is also a way we are able to connect with our culture.
The soundscape then leads to sounds of waves crashing along the shores of a beach. Additionally, we hear an old man singing a jingle about cheese. What can also be heard in the distance is a man yelling out to people as he tries to sell popsicles. In Brazil, it is very common for vendors to walk around the beach selling food such as sandwiches, coconuts, corn, cheese, crepes, and popsicles, etc.. As the beach sounds dwindle, we hear the voices of a soccer commentator as he narrates the scene of a soccer game. Soccer is considered to be Brazil's most popular sport. Hearing a soccer game on television is very common in my home as my father always looks forward to watching soccer games on the weekends.
The soundscape then leads to a genre of music that has grown to be popular in recent years known as Brazilian Funk. This type of music is more often heard at parties and discotheques. After the funk music, we hear an advertisement from a furniture store. Unlike other advertisements, these are commonly heard coming from people driving by other's homes advertising their products or businesses using loudspeakers from their car. After the advertisement, we hear a recent news coverage from a Brazilian news channel reporting the breaking news regarding the pandemic.
After the news coverage, it leads to another popular Brazilian musical genre known as Sertanejo. This style of music originated from the countryside of Brazil which is also where most of my family is from. This style of music is regularly played during family gatherings, parties, and festivals. This style then leads to another called Forro which is played during the Brazilian Festival, Festa Junina. This annual Catholic festival takes place every June to celebrate the nativity of St. John the Baptist. The soundscape then shifts to Samba music, the genre of music played during the season of Carnaval. After the Samba music, the soundscape calms down as it leads to the calming rhythms of Bossa Nova. The soundscape then concludes to an audio of my grandmother as she gives thanks to our family for taking good care of her.
By compiling these sounds, I am able to convey the pure essence of Brazilian culture through my own perspective.
Although the final project soundscape effectively showcases the essence of Brazilian culture, there are still many sounds and associations with Brazilian culture that could be used to take things a step further. Either way, I wanted to be able to not only depict the culture but also the nostalgia of Brazil since I have not been there for quite some time. Especially with sounds like the music, the beach, and hearing my grandmother's voice. But most importantly, the project also allowed me to share this cultural experience with others by allowing them to listen and visualize my own perspective on how I perceive Brazilian culture.